1. Ikat prints: Historically utilized "to dress the most stupendous pashas, the ikat design has turned into an inconsistent print on kitchen towels," said Los Angeles-based architect Martyn Lawrence Bullard. Laguna Beach planner Sheldon Harte concurred: "You know its over when its appearing on paper plates at CVS."

2. All-white kitchens: A decade after the 2003 Diane Keaton film "Something's Gotta Give" celebrated the control-oddity look, the all-white kitchen "feels cool, stark and humorless," said New York architect Alexandra Champalimaud. NYC planner Fawn Galli still makes space for whiteness, be that as it may: "The new white-glass machines include cleanliness and smooth, not at all like omnipresent stainless steel."

3. Forest animals: The utilization of blinky owls, Machiavellian foxes, hesitant deer and, most as of late, mushrooms as improving themes in work of art and materials is skirting on kitschy, said Ms. Galli. Take a stab at something that is really alive, said L.a. architect Betsy Burnham, an aficionado of potted fiddle-leaf fig trees.
4. Books diminished to décor: "It's an explanation about not perusing," said San Francisco fashioner Scot Meacham Wood of books that are dust-jacketed in matching shades, stacked into valuable tabletop tableaux or—as one prominent decorator really did in 2013—exhibited on racks with their spines to the divider. "It's an insincerity," said Chicago creator Alessandra Branca.

5. The Belgian look: Devolving into an index buzzword, the mixof naturally fabricated "obsolescents" with the cloth upholstery and nonpartisan tones so cherished by Belgian tastemakers like Axel Vervoordt "has impacted even our Main Street, U.s.a. sellers," said Mr. Bullard. "You can't do an entire room like that without it resembling a lodging anteroom," included Dallas creator Jan Showers.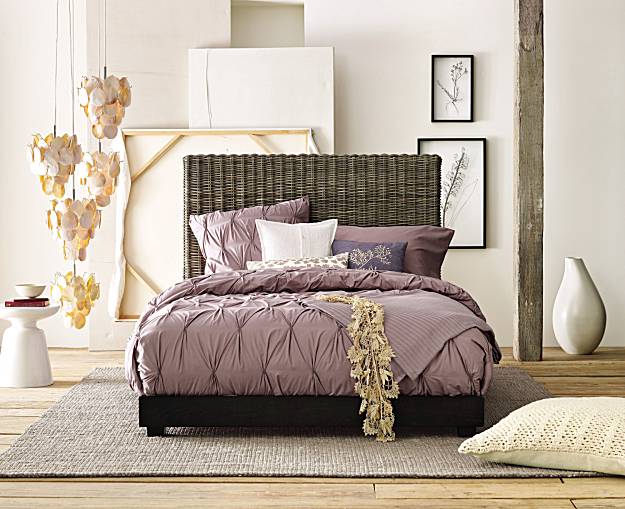 1. Macramé and fiber-craftsmanship tapestries: "It's figure for your divider that includes surface and displaces wallpaper or artistic work you can't manage," said Ms. Burnham. "Furthermore we haven't seen it since the 1970s. I think now is the ideal time." Early adopters incorporate the Ace Hotel chain and modeler Barbara Bestor.

2. Window sheers: The prominence of overwhelming curtains is hanging. "Everybody needs more terrific transparency and all the more light," watched New York architect Celerie Kemble. Furthermore "sheers are no more granny-ish and polyester," said Los Angeles creator Kim Alexandriuk. "The new ones in material and fleece look rich." For her part, Ms. Showers is inclined toward "limousine material, a sheer fleece voile," while Ms. Burnham spruces up sheer boards with rearranged box creases "for a more custom-made, manly look."

3. Corduroy upholstery: "It's the cool elective to velvet and the preppy rendition of chenille," said Ms. Burnham, whose library couch is olive-green corduroy. Mr. Harte, who utilized Etro's "hip and vibrant" purple corduroy on a gold-leafed bergère, is additionally a fan: "It looks truly cool on formal seats." The more extensive the wale, the gutsier the explanation.
4. Venetian marbled-paper prints: Found on the end papers of old books, these complicatedly swoopy examples inspire "the sentimentalism of a former, predigital time," said Mr. Wood. Mr. Bullard noted that the prints are seeing a renaissance on "everything from the chicest of wallpaper to finely silk-screened cloths and gold-leafed porcelain."
5. Deco tones: Color has been prodding light black and greige out of the picture, at the same time, for some decorators, splendid essential shades can even now feel unrefined. "My most loved palette is anything quieted and Deco-propelled: rose quartz, amethyst, topaz, olive, whiskey and raisin," said Los Angeles originator Michael Berman. "Colors that have all the earmarks of being sifted through smoke and daylight." One exemption: Several creators communicated an inching affection for hits of corrosive yellow, particularly to shock an overall smooth color scheme.